TWIN PEAKS FIRE WALK WITH ME. 35mm. Lincoln Center. D: D Lynch. TREMENDOUS EMOTION.


LOST HIGHWAY. 35mm Lincoln Center. D: D Lynch. PROBABLY 1 of 3 GREATEST FILMS OF THE CENTURY
FINGERS. 35mm The Deuce at Nitehawk. D: James Toback. With a barely contained in his skin Harvey Keitel.
THE DUTCHESS OF LANGEAIS. 35mm Lincoln Center . D: Rivette. Major Rivette.
BLOOD AND LACE. 16mm Anthology. Lustig presents. D: Philip S Gilbert.
NIGHT OF THE JUGGLER. 35mm (the one). The Deuce at Nitehawk. D: Robert Butler.
SOLO TRANS. Laserdic. Cinefamily. D: Neil Young/Shakey. Synthetic news, Real tunes.
RETURN TO OZ. 35mm Anthology. Epically metallic fairy tales + nightmares
DOOM GENERATION. 35mm. Anthology. D: Araki. Rose McGowan in mise en scene.
WHAT'S UP DOC? 35mm IB Tech. New Bev. BOGDANOVICH.
THE BLACKOUT. digital. KGB. D: Ferrara. With the best theyve ever been Modine... and Hopper. Erasing the present + re-writing the past
THE PROFESSOR. 35mm, Lincoln Center. D: Zurlini. With a bleary and blousy poet named Alain Delon.


SUICIDE LANDSCAPE. 16mm Lincoln Center D: James Benning. his one partially narrative /acted film was my biggest discovery of the year. Radical. Tubular.
I'VE ALWAYS LOVED YOU. 35mm Technicolor. MoMA. D: Borzage. This was nuts in the best way.
VISIT OR MEMORIES AND CONFESSIONS. D: De Oliveira. 35mm. Lincoln Center. Ghost house.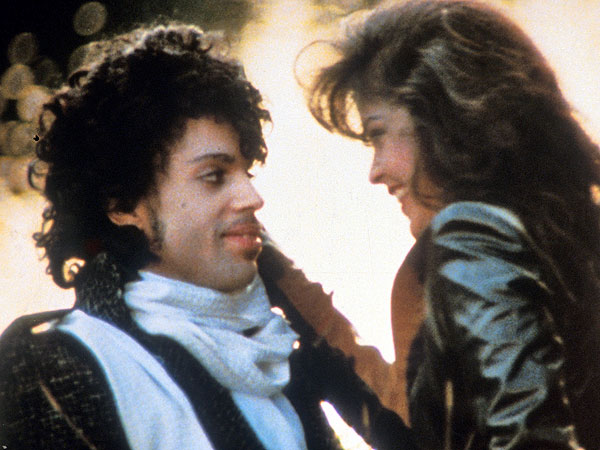 PURPLE RAIN. 35mm. Anthology. He doesn't know how to act, but he loves her.